Here's your chance to shine a flashlight on some lighthearted dreams, wishes, thoughts, and personality quirks that make you you.
Inspired from the tag over on We Heart It, answer these questions solo or get friends and family in on the fun, then try to figure out how each of you would answer.
Either way, enjoy the ultimate holiday trip to fun questions with this 10 Countdown Questions Tag!
COUNTDOWN…
10. Ten things you want in your dream home (assuming you already have a bedroom, bathroom, kitchen, and living room)?
Library
Garden
Game room
Coffee bar
Ocean or mountain view
Outdoor entertainment space (firepit, grill, pool, etc.)
Fireplace
Pantry
Walk-in-closet
Indoor gym
9. Nine favorite things about your favorite season?
Cozy sweaters
Chai lattes
Bonfires
Movie nights
Leaves changing color
Nice smelling candles
Fall desserts
Fall fashion
Cozy vibes
8. Eight songs from your childhood / early teen years?
ANYTHING DISNEY
ANYTHING from boy bands (Jonas, NSYNC, One Direction)
Lucky by Brittney Spears
Let Me love You by Mario
Fergalicious by Fergie
1901 by Phoenix
Whenever, Wherever by Shakira
Let's Get Loud by JLO
7. Seven qualities you look for in a significant other?
Similar values
Honesty
Sense of humor
Witty
Respectful
Adventurous
Supportive
6. Six things you do when you wake up in the morning?
Pray
Stretch
Brush my teeth
Make the bed
Have breakfast
Grab my phone
5. Five fictional characters or celebrities you identify with or are most similar to?
Jennifier Lawrence
Keke Palmer
Lizzie McGuire from Lizzie McGuire on Disney
Tia Landry + Tamera Campbell from Sister Sister
Merida from Brave (according to my mom)
4. Four pet peeves?
People chewing loudly / with their mouth open
Taking up the whole sidewalk & walking slowly
People complaining but not willing to fix the situation
Not being open to different perspectives
3. Three colours you wear the most?
2. Two talents you wish you had?
Play the guitar
Learn and speak multiple languages easily
1. One thing you're looking forward to right now?
As cliche as it sounds, 2021. It's not a reset but it's a way to feel like you're starting anew and taking all of what you learned the previous year(s) with you.
---
Want to see more tags? Check out some of my other posts:
What fictional character or celebrity do relate to the most?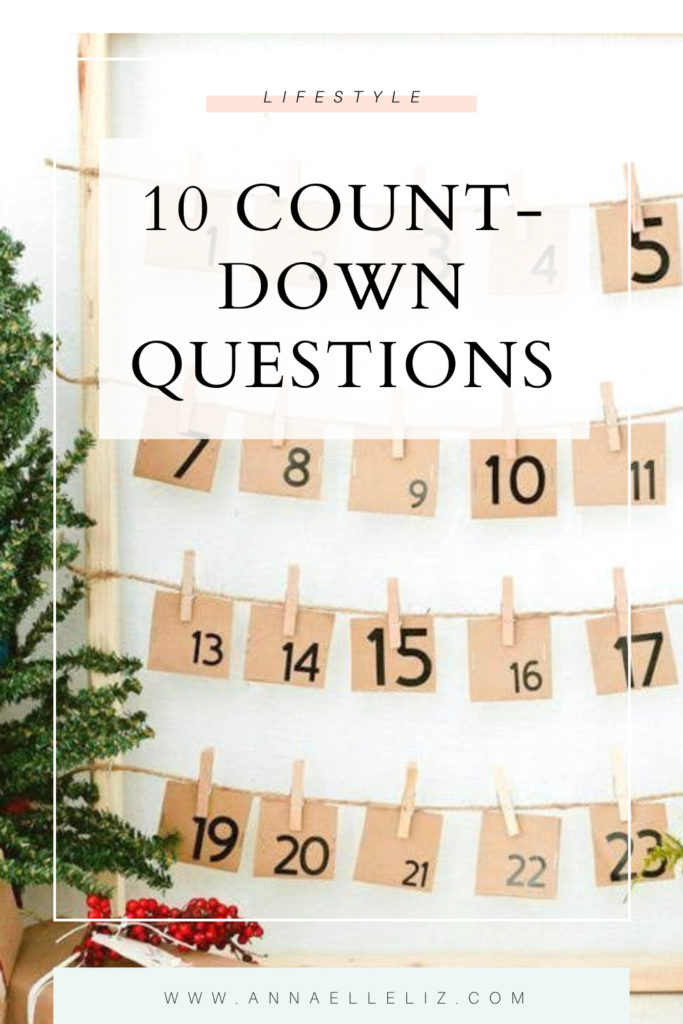 Feature Image by Fresh Mommy Blog x Tabitha Blue. You can check out her post here!