Halloween is just around the corner and it's the perfect time to rediscover just how hauntingly scary a good book can be.
From straight-up horror fiction to psychological thrillers with a splash of supernatural elements, there's a little something for everyone in this post. So if you have a fireplace, fire it up. Or, if you don't have one, turn on Netflix's Fireplace for Your Home and viola instant virtual warmth!
Now that we've got the virtual glow going, grab a warm drink and snuggle into your cozy spot cause it's time for some spooky reads!

PICTURE OF DORIAN GRAY BY OSCAR WILDE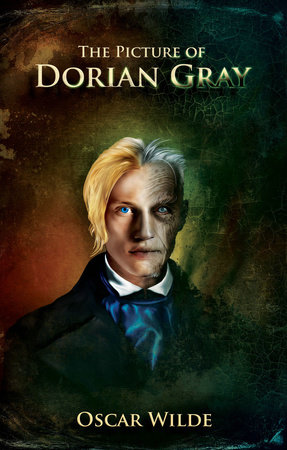 Where to begin…? This was my favorite book in high school and continues to hold that spot in my adult life.
At the time of its publication, it received mixed reviews and was deemed as shocking, even revolting to the Victorian morals of the time. Today, though argued by some, it's considered a literary masterpiece.
For those unfamiliar with the tale, the Picture of Dorian Gray follows the story of a breathtakingly handsome, young, but morally corrupt character named Dorian Gray.
Without giving too much away, Dorian has his portrait made by artist Basil Hallward who has taken to him as a bit of a muse. Basil reluctantly invites his friend Lord Henry Wotton to meet Dorian after discussing the portrait. Dorian then becomes fascinated by Lord Henry's hedonistic ideas about life and his devotion to aestheticism. In a fit of despair over the fact that his beauty will fade, Gray offers to sell his soul in order to retain his outward appearance ⁠— wishing that the painting will age in his place. He gets his wish.
As the years' pass, he doesn't age, but evidence of sins he's committed start to become apparent in his portrait, as it grows uglier with each transgression. He keeps it safely hidden in the attic so he doesn't expose his sinister secret, but his burgeoning mysterious behavior, as well as ageless appearance, begin to attract attention and suspicion.
Does Dorian's conscience get the best of him, driving him crazy or will he get away with his hedonist acts continuing to hide his sins and portrait forever?

"RIP VAN WINKLE" AND "THE LEGEND OF SLEEPY HOLLOW" BY WASHINGTON IRVING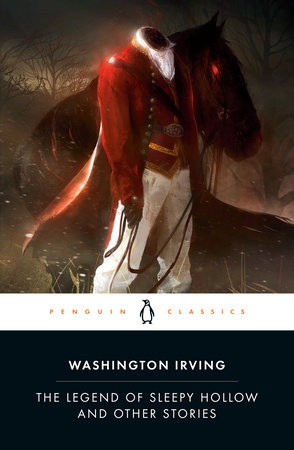 Both published in Washington Irving's collection of 34 essays and short stories entitled The Sketch Book of Geoffrey Crayon, Gent., each tells a tale of magic and mystery in the Hudson Valley and Westchester County.
Rip Van Winkle follows a villager in colonial America who falls asleep in the Catskill Mountains, waking up 20 years later having missed the American Revolution.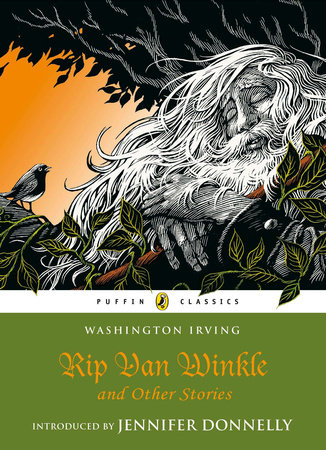 The Legend of Sleepy Hollow tells the eerie happenings of Ichabod Crane's life in the village of Sleepy Hollow as he meets the infamous Headless Horseman and is never heard from again.
What makes these stories even more intriguing is the fact that they were set in real places! I mean isn't that what makes a scary story even scarier!
Fun Fact: I actually went to school in the Hudson Valley right in the heart of where Irving's stories were set! It's exactly how you would imagine the vivid imagery that's littered throughout his stories; beautifully postcard-perfect New York towns that feel like a rich evergreen forest growing in the hills. However, at night the picturesque facade quickly fades into the background and every noise becomes a bellow as an ominous feel is found as the night falls and you can't even see one foot in front of you.
"THE YELLOW WALLPAPER" BY CHARLOTTE PERKINS GILMAN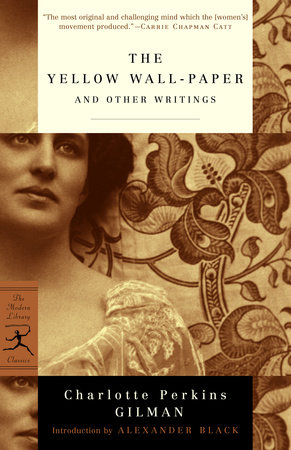 When "The Yellow Wallpaper" first came out, it was regarded as a horror story. Nowadays, however, we understand "The Yellow Wallpaper" as early feminist work.
The story follows an ill woman and her slow descent into madness as she gradually – notices a woman trapped inside the yellow wallpaper of her sickroom. The ill woman is unable to convince the men around her that the enveloped woman's suffering is real.
Is the main character losing her grasp of reality or is there actually a woman inside the wallpaper of her sickroom?
"THE LOTTERY" BY SHIRLEY JACKSON
Described as one of the most famous short stories in the history of American literature, the story observes an annual rite known as "the lottery" which takes place in a small American town.
Sounds pleasant enough right? But how wrong are we! The purpose of this lottery is to choose a human sacrificial victim to be stoned to death to ensure the community's continued well-being.
Not your typical spooky novel, but isn't quite terrifying how humans act when they must choose between human nature, self-preservation, and groupthink?

ANYTHING WRITTEN BY EGDAR ALLAN POE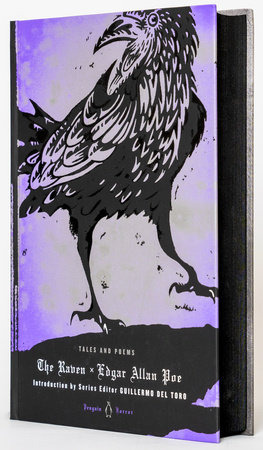 Edgar Allan Poe. Can you think of a name more synonymous with spooky s**t! Though he's most well-known for his works of Gothic horror, Poe also dabbled in humor, satire, science fiction, and hoaxes.
Nonetheless, his more spooky works leave you with goosebump chills down your spine. Some of his must-reads?
"The Black Cat"
"The Cask of Amontillado"
"The Masque of the Red Death"
"The Fall of the House of Usher"
"The Tell-Tale Heart"
What are some of your favorites to read during spooky season?