Is it even fall, if you haven't had your quintessential seasonal drink?
A pinch of spice here, a few fun toppings there, and a mug that screams Y.O.U. ⁠— you're on your way to #fallgoals.
Here are 5 of my favorite homemade fall drink recipes from some of my favorite food bloggers!
PUMPKIN SPICE LATTE | RECIPE BY INSPIRED TASTE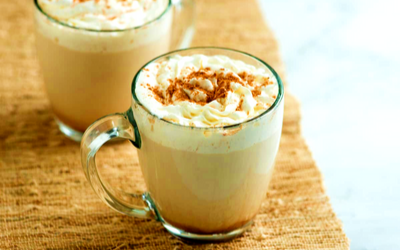 Now I'm not the biggest PSL fan, but this recipe is by far one of the best PSL's I've had (sorry Starbucks ?). It has the perfect ratio of pumpkin spice to coffee so it's not overpowering with pumpkin spice flavor and it doesn't taste artificial.
Psst…and if you're ever wondering about pumpkin spice and all the craze it gets during fall, check out Many Eats The History of Pumpkin Spice – From Spice Wars to Lattes.
Recommendations
Use non-dairy or skim milk if you want fewer calories or are lactose intolerant
Same with the sugar, substitute or use raw sugar for a healthier alternative
PEPPERMINT HOT CHOCOLATE | RECIPE BY THE COOKIE ROOKIE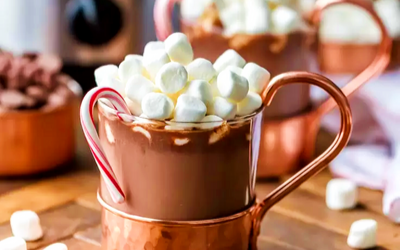 What is it with me making drinks I'm not a fan of? Like the PSL, I'm not a hot chocolate person but this recipe takes you back to the days when a caring soul (a waiter, friend, or family) made you a cup of hot chocolate on a cold day and it was just what you needed.
Recommendations
This recipe does call for a crockpot/slow cooker, but if you don't have one, a regular pot would work just as well
Swap out the heavy cream and milk for non-dairy, light, or skim alternatives
Not a fan of peppermint, try a hint of eggnog. And yep, you can even find it lactose-free in the dairy section of most markets!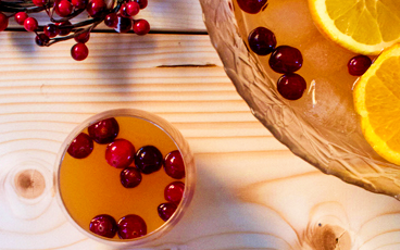 I'm a sucker for all things apple year-round, but during fall it kicks up a couple of notches. This punch blends the comfort of apple cider with a fresh and fruity flavor so you're left wanting more.
Recommendations
Swap out the rum for some sprite if you'd prefer something non-alcoholic or are under 21
A dash of nutmeg or cinnamon always adds depth of flavor to cider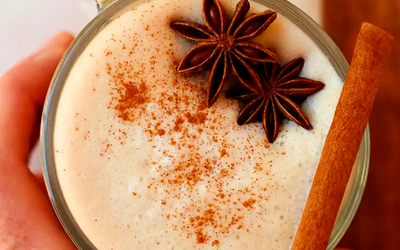 I'm. In. Love. With. Chai. Lattes!!! Seriously, it's an addiction at this point and this recipe further fuels it because now I can make it on my own instead of hunting down the perfect cup; cause I'm a tad picky bout' my Chai Latte. I've even considered opening an artisan coffee shop just so I can have limitless, okay, copious amounts on-call… 24/7. But back to the recipe, it's a perfect blend of warmth and spice and all-around goodness.
Recommendations
This recipe does call for a milk frother or french press but if you don't have either, heating the milk in a small saucepan and whisking vigorously works just as well.
BUTTERBERR FROM HARRY POTTER | RECIPE BY I HEART NAPTIME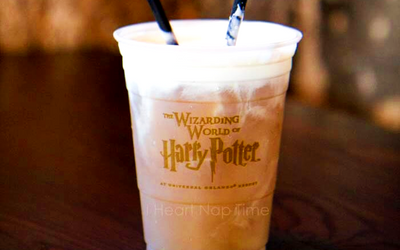 As someone who hasn't been to Universal Orlando yet, I can't vouch for whether this tastes like the butterbeer served at The Wizarding World of Harry Potter. But I will say, my friends who have been say this recipe is a stone-cold ringer. So if you want to try butterbeer without heading to Universal Orlando, this is your lucky day!
Recommendations
I found that both Stewart's and MUG's brand of cream soda worked the best and really kicked up the flavor
Which recipe are you going to try?