DISCLAIMER: This post may contain affiliate links and I may earn a small commission when you click on the links at no additional cost to you. You can read my full disclaimer here. P.S. I only recommend products I would use myself and all opinions expressed here are our own.
If you remember my Etsy post 2020 Holiday Gift Guide: Under $25 Etsy Picks, Etsy has been my go-to for pretty much 80% of all my year-round purchases. From one-of-a-kind finds to handmade products, there's just so much to love!
Well, Spring has finally sprung, and in between the pollen and tissues, I knew it was time to add my this season favorites to a list too. So, without further ado, here are 10 Spring Etsy Essentials You Should Have in Your Life!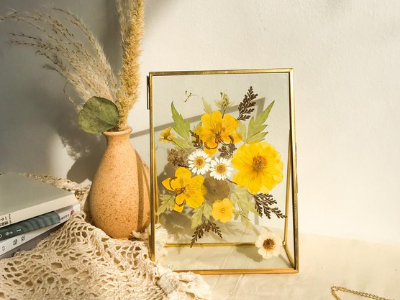 1. A gold frame full of pressed flowers that will bring you the same joy as a fresh bouquet. The shop, A Bloom Design, offers all sorts of pressed flower accessories and homewares from cell phone cases to mirrors and DIY pressing kits; who doesn't like options!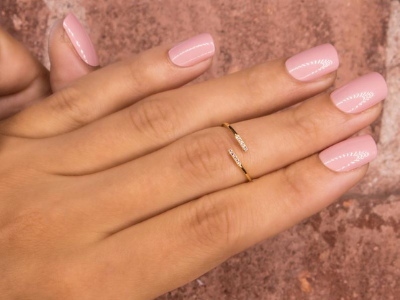 2. Dainty jewelry is just something that seems synonymous with Spring, so this Spiral Ring from ChoiceByChoiInc is a must-have addition to your jewelry collection. This thin delicate ring is a minimalist look for everyday outfits, but stack a few together for some extra oomph and viola, you've just dressed up your ensemble.
3. This succulent gift box is sure to be a much-loved gift for plant lovers! It features supplies to create a lovely succulent terrarium, a candle, and a book of matches. This potted succulent planter is a go-to for all us plant lovers.
4. It can't be Spring without a lively doormat, can it? This lemon and flower-filled doormat is the perfect way to brighten up any entryway or outdoor area.
5. SweetWaterDecor is my go-to for candles from Etsy. Not only do their candles smell AMAZING, but they also have a ton, and I mean a ton of candles to choose from. Plus they also have an awesome host of other goodies! So go on and add some Spring scents to your space; my personal fave candles for Spring are their Lemon Lavender and Salt + Sea! Ahhh, the aroma!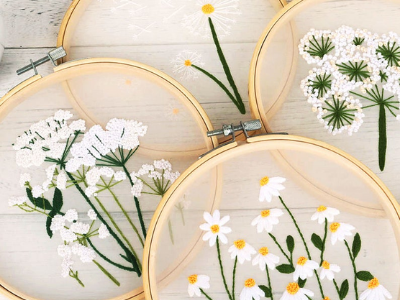 6. Oh my gosh! My inner boho/flower child is in love with this DIY Embroidery Kit! I used to have a couple [embroidery kits] when I was younger and they were always such a great way to pass the time and decorate a space, to boot. Now that I'm older, they've become such a great self-care tool for relaxation!
7. It's the item you didn't know you needed in your life until you ordered it! If you're a fan of the 2021 Inauguration Bernie Meme and garden gnomes, then this Bern in a Fern Gnome Plant/Garden Stake will blow your mind in the most humorous of ways.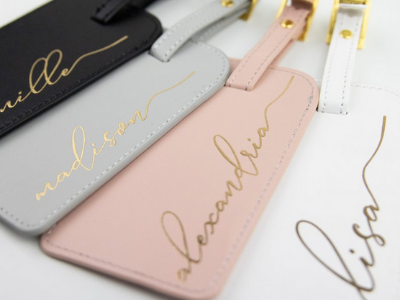 8. As restrictions start to lift and we begin to travel safely, why not treat yourself with a Signature Script Luggage Tag and Passport Cover? With its chic silhouette and color, the tag will make it easy to spot your bag on those bustling carousels. Vegan-friendly and super practical, this tag looks oh-so-chic with metallic gold hardware and cool font options to boot!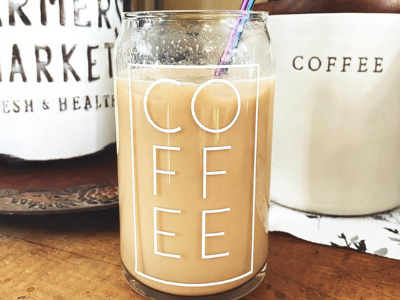 9. As y'all know, I'm obsessed with coffee. So anything that remotely relates to it, I'm buying. Having said that, aside from ice tea, nothing screams fabulous warm-weather drinks like a glass of iced coffee!!! Want something aesthetically pleasing to plop it in? Say hello to this Iced Coffee Glass! It's perfect for those iced coffee lovers (yes, that's me) that like to drink their brew in something with a little more oomph than a plain ole' glass!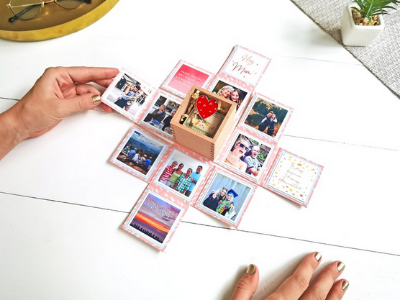 10. Love must be in the air because I also love a good gift, but what I love even more than that are personalized gifts! This shop, LovinBox, makes the most unique custom gift boxes I've seen in a long time. Okay, so you can personalize it by adding pictures, little notes, and even trinkets that are meaningful to you. Sounds good? Well wait, there's more. If you unfold the box so that it becomes flat, you can hang it on your fridge cause it's also MAGNETIC. I know, I know…keeper for any gift list!
What's one of your favorite Springtime activities?